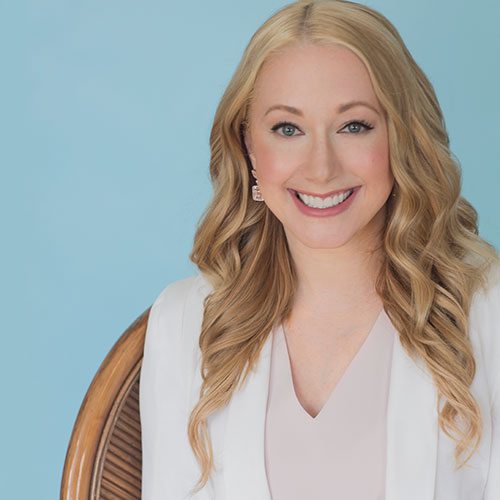 POWERING UP: HOW SELF-AWARENESS HELPS WOMEN SUCCEED

Presented by Volt Credit Union


Dr. Tasha Eurich

Organizational Psychologist, Researcher, Author
With a PhD in Industrial-Organizational Psychology, Tasha is the principal of The Eurich Group, a boutique executive development firm that helps companies—from start-ups to the Fortune 100—succeed by improving the effectiveness of their leaders and teams. Having worked with clients like T-Mobile, KPMG, Walmart, Vail Resorts, and HCA Healthcare, her primary areas of expertise are executive coaching, leadership development programs, and executive team development.
Tasha's first book, Bankable Leadership, debuted on the New York Times bestseller list in 2013. Her latest book, Insight, delves into the connection between self-awareness and success, where she shares the surprising findings from her multi-year research program on the topic. Hailed as a "bold, exhilarating take on self-improvement" by Success Magazine and a "fascinating read" by The Guardian, Insight was named the #1 best career book by The Muse and nominated for 800-CEO-READ's business book of the year.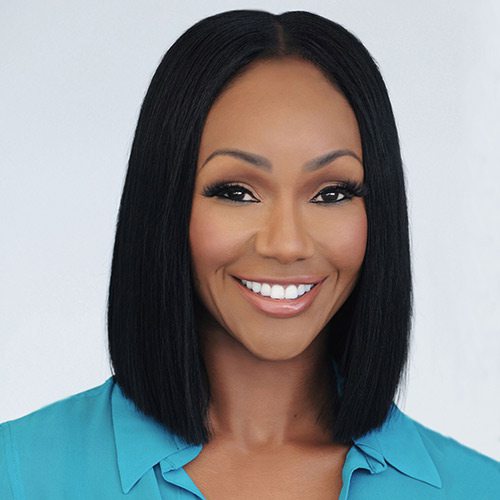 BET ON YOURSELF

Presented by Spencer Fane

Carmelita Jeter

Fastest Woman Alive, Olympic Champion & MSU Track & Field Asst. Coach
Carmelita "The Jet" Jeter,  is a top American sprinter with three Olympic medals and a world record. Carmelita found her love for speed in high school. Upon graduating, she signed with California State University, Dominguez Hills' track team and became the University's first U.S. Olympic trials qualifier and went on to become the most decorated track & field athlete in the history of the school, all while achieving her degree in physical education. 
During the 2012 Olympics, Carmelita anchored the US Olympic 4x100m relay team that smashed the old world record by more than half a second allowing the team to take home Olympic gold. Carmelita became the first athlete to ever medal in both the 100m and 200m race at an Olympic Games, taking home both the Silver in the 100m and Bronze in the 200m.
As much as she seems uniquely made for sprinting, she also seems made for coaching. Carmelita is getting her first shot at it as an assistant women's track coach at Missouri State University. In her talk, Bet on Yourself, you'll learn about her personal journey to becoming an Olympian and how those drivers are universal to anyone looking to accomplish big goals.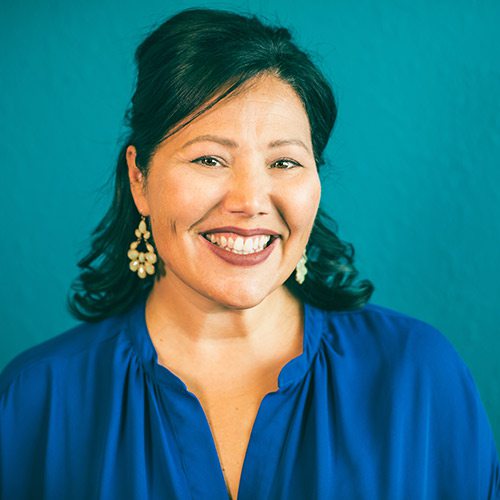 HOW TO BUILD YOUR PERSONAL BRAND

Presented by Mercy

Priscilla McKinney
CEO and Momma Bird at Little Bird Marketing
Priscilla McKinney, CEO and Momma Bird of
Little Bird Marketing
, is a popular keynote speaker, prolific blogger, podcast host, industry innovator and diversity champion.
Best known for making waves in the digital marketing industry, Priscilla has been featured on numerous podcasts, is the President of American Advertising Federation Heartland and has received numerous design, entrepreneurship and industry awards. Along with her expert team, she developed the SOAR System - a proprietary process designed to create sustainable lead generation for busy leaders so they can have confidence in the growth of their company without losing focus on their other responsibilities.
Priscilla personifies creativity, entrepreneurship and authentic leadership – inspiring others to truly carve out their own path of success with authentic personal branding in her uniquely funny, no-nonsense and slightly irreverent way. Oh, and don't give her caffeine. She doesn't need it.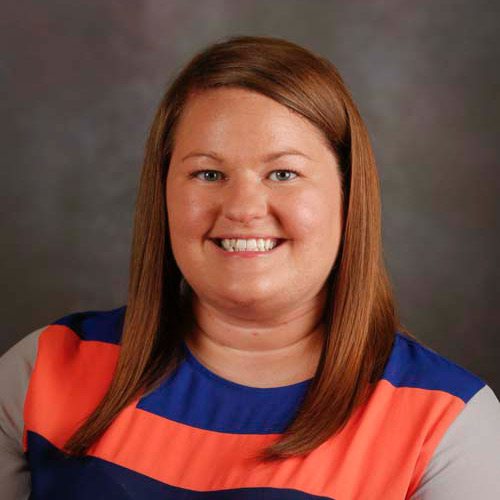 WORK SMART: SHARPEN YOUR NEGOTIATION SKILLS

Presented by KPM CPAs & Advisors

Laura Backer
Associate Director of Student Engagement at Missouri State University & Certified Facilitator with AAUW
Laura Backer is the Associate Director of Student Engagement at Missouri State University and a Certified Facilitator with The American Association of University Women (AAUW). The American Association of University Women (AAUW) is the nation's leading voice promoting equity and education for women and girls. Since its founding in 1881, AAUW members have examined and taken positions on the fundamental issues of the day—educational, social, economic and political. The mission of AAUW is to advance gender equity for women and girls through research, education and advocacy.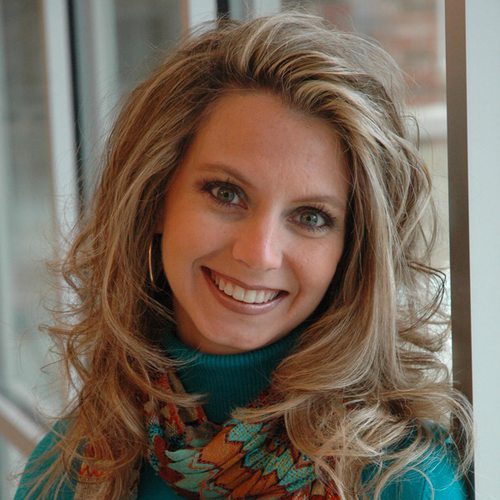 PROGRAMMING EMCEE

Alina Lehnert, Ph.D LPC
Founder at Lehnert Leadership Group, LLC
Alina Lehnert, Ph.D., LPC, founder at
Lehnert Leadership Group
, is a Leadership and Strengths Development Expert. She has spent two decades studying human behavior, talent, and leadership. She uses her deep understanding of these concepts to help individuals, organizations, and communities become stronger leaders, employees, and citizens.