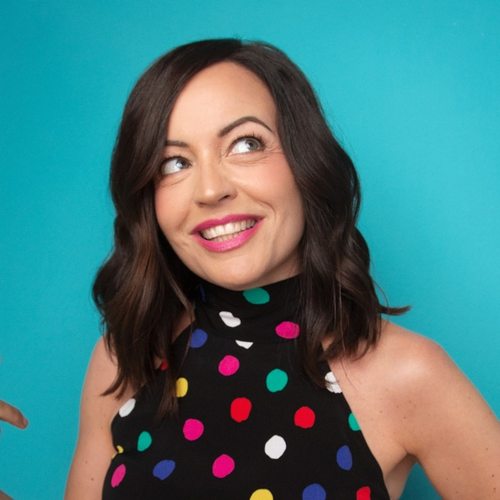 SARAH KNIGHT, KEYNOTE SPEAKER

New York Times Bestselling Author

Sorry, Not Sorry 
Presented by Volt Credit Union
With more than 3 million copies in print, Sarah Knight's No F*cks Given Guides have been published in more than thirty languages and appeared on bestseller lists all over the world. Know as "the Anti-Guru" for her profane approach to giving practical advice, Knight, a Harvard graduate, worked for fifteen years as a top book editor in New York City with authors such as Chris Cleave, James Lee Burke, Gillian Flynn, David Javerbaum, Jen Kirkman, Jessica Knoll, Emily Nagoski, and many more. In 2015 she left corporate publishing to go freelance, moved to the Caribbean, and wrote The Life-Changing Magic of Not Giving a F*ck, which is currently in development for film with New Line Cinema. 
Her acclaimed series of "genius" (Vogue), "hilarious" (Real Simple, and "no-nonsense" (Bustle) self-help books includes the runaway hits Calm the F*ck Down and Get your Sh*t Together, which spent sixteen weeks on the New York Times bestseller list; as well as accompanying journals. Knight's TEDx Talk on "The Magic of Not Giving a F*ck" has 10 million views; she is an in-demand speaker who has headlined events for WarnerMedia, the Marriott Hotel Group, The Wing, and others; and she hosts the No F*cks Given podcast, which reached #1 on the Apple Education charts.
Sarah live in the Dominican Republic with her husband and two rescue cats, Gladys Knight and Mister Stussy. Learn more and sign up for her mailing list at sarahknight.com.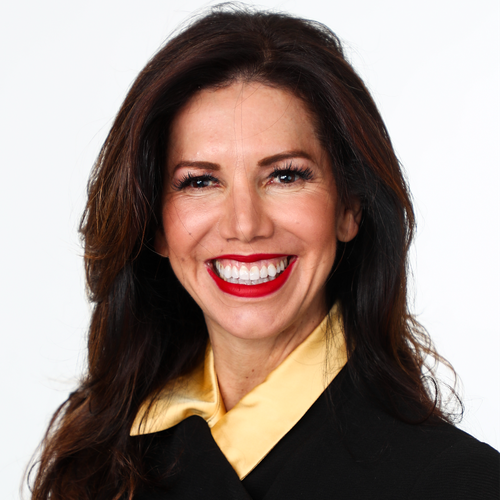 DESIRÉE REED-FRANCOIS, LUNCH KEYNOTE SPEAKER

University of Missouri - Director of Athletics
Desirée Reed-Francois is an attorney and the first female athletic director in Mizzou's history, the first female athletic director in a public institution in the SEC and was the first Hispanic female and woman of color athletics director at the Football Bowl Subdivision (FBS) level. She earned a Juris Doctor from the University of Arizona College of Law in 1997 and became a member of the California Bar. While attending law school, Reed-Francois worked for the Oakland Raiders in 1995, as a legal associate handling collective bargaining issues related to the team's relocation from Los Angeles.
Among her early accomplishments is the construction of the Stevens Indoor Practice Facility for football, the hiring of Dennis Gates as the new Whitten Family Men's Basketball Head Coach and Caroline Westrup in women's golf, dozens of enhancements to the football game-day fan experience, the implementation of Black & Gold Fridays across the state, a retooling of the Tigers' NIL program and the creation of the 24-stop. Her son was recruited to the University's basketball program 1 year before she was offered the position of A.D.. After seeing how much Mizzou felt like "home" for her son she made the decision to continue her career as a tiger.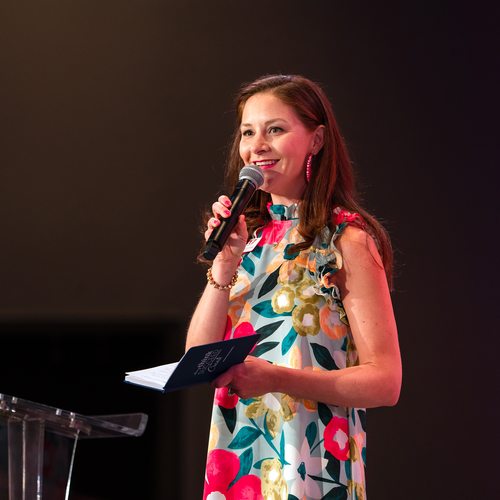 LOGAN AGUIRRE, EMCEE

Publisher/Owner of Whitaker Publishing
Logan Aguirre launched her public relations and marketing career in New York and St. Louis before joining her family's publishing business 16 years ago. She has served in many roles throughout her time at 417 but her favorite title is her current one: Owner/Publisher. Logan is a past chair of the Springfield Area Chamber of Commerce, a die-hard believer in the Great Game of Business and has frequently been called 417-land's biggest cheerleader. 
Logan is married to her husband of 16  years Dave Aguirre, and together they have a daughter Lucy, 13, and a son Cruz, 9 who attend Springfield Public Schools and the Springfield Little Theatre Academy.  When not cheering for her kids on a stage or a field, you can find her in hot yoga classes or on a boat with her family at Table Rock Lake.