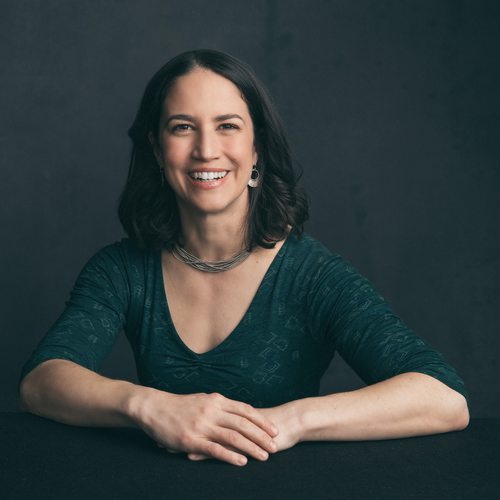 CATHERINE PRICE, KEYNOTE SPEAKER

Science journalist, speaker, teacher, consultant and author

The Power of Fun: How to Feel Alive Again 
Presented by Volt Credit Union
Catherine Price, author of The Power of Fun: How to Feel Alive Again and How to Break up with Your Phone, is an award-winning science journalist and speaker who is dedicated to helping people scroll less, live more and have fun. 
A graduate of Yale University and UC Berkeley's Graduate School of Journalism, Catherine is the creator and founder of ScreenLifeBalance.com, which offers resources and courses designed to help people learn how to scroll less and live more. Her work has appeared in publications including The Best American Science Writing, The New York Times, O: The Oprah Magazine, Los Angeles Times, San Francisco Chronicle, The Washington Post Magazine, Slate, Men's Journal, Self and Outsitde, among others, and her previous books include Vitamania: How Vitamins Revolutionized the Way We Think About Food and 101 Places Not To See Before You Die.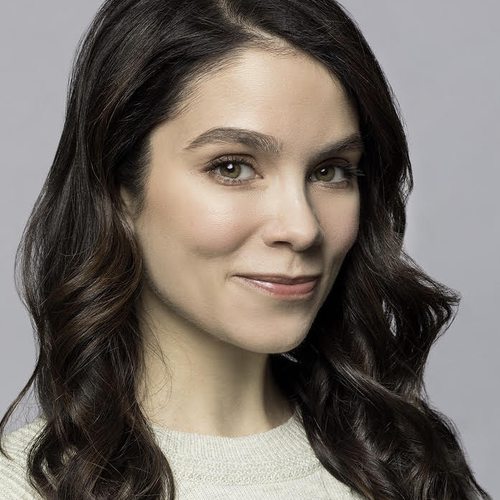 MELISSA BARNES, LUNCH KEYNOTE SPEAKER

Vice President of Twitter Latin America and Canada

WORK IN PROGRESS: STORIES OF USING RADICAL CANDOR AND FINDING YOUR LEADERSHIP STYLE
Presented by Husch Blackwell


As the Vice President of Twitter LATAM and Canada, Melissa leads Twitter's teams across the region focused on expanding advertising revenue, driving innovation, and building Twitter's brand.
Melissa joined Twitter in 2012, when it began building out its Revenue team, and she has held multiple roles as the company has grown. Most recently, she was the Head of Global Brands, running the team that oversees Twitter's global advertising partnerships, or key accounts. Prior to this role, Melissa led Global Brand Advocacy at Twitter, which focused on market development, building relationships with C-level executives and education at scale across brands.
Before joining Twitter, Melissa spent 11 years in the agency business, with her last role as senior vice president at Fleishman-Hillard, leading its New York consumer digital team, where she was a trailblazer in managing the shift into digital, social and mobile. Working with the global agency's largest clients, her team pioneered programs that went beyond campaign—they also fundamentally changed how these brands worked within these new channels, developing long-term business strategy, content and community management models and managing crises.
Melissa Barnes sits on the boards for She Runs It and the American Advertising Foundation. She was also inducted into the AAF Hall of Achievement in 2019. 
Melissa Barnes graduated from the University of Missouri-Columbia School of Journalism. She is @melissabarnes on Twitter.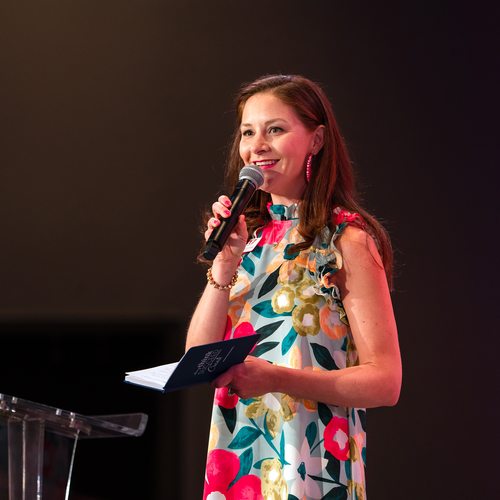 LOGAN AGUIRRE, EMCEE

Publisher/Owner of Whitaker Publishing
Logan Aguirre is Publisher/Owner of Whitaker Publishing, the company that produces 417 Magazine, 417 Home, 417 Bride and Biz 417. Logan's parents bought the magazine in 2001 and she  joined the business in 2006 after a career in New York and St. Louis in marketing and public relations. At 417 she has served in roles in sales, marketing and events, eventually becoming Associate Publisher, then President before purchasing the business from her parents Joan and Gary Whitaker, in September 2020.
"I feel like I was born for this position. I grew up in a media family and fell in love with the industry at an early age," Logan says. "I am incredibly fortunate and grateful to my parents for creating a company and culture that celebrates everything we all love about 417-land. I am humbled by their confidence in me to continue the legacy."
Logan graduated Magna Cum Laude from the University of Missouri School of Journalism. She is the immediate Past Chairman of the Board of the Springfield Area Chamber of Commerce and serves on the Springfield Business Development Corporation Board. She currently serves on the Friends of SPS Steering Committee, is a former board member and sustainer of Junior League of Springfield and has  served on the Springfield Convention and Visitors Bureau Board, Foundation for Springfield Public Schools Advisory Board, Care to Learn Advisory Board, Lost & Found Grief Center Junior Board and CoxHealth Young Professionals Advisory Council. She is a graduate of Leadership Springfield Class 31. In 2017 Folio: Magazine named her a Top Women in Media in the Corporate Visionaries category and she is a 2008 Springfield Business Journal 40 Under 40.
Logan is married to her husband of 16  years Dave Aguirre, and together they have a daughter Lucy, 13, and a son Cruz, 9 who attend Springfield Public Schools and the Springfield Little Theatre Academy.  When not cheering for her kids on a stage or a field, you can find her in hot yoga classes or on a boat with her family at Table Rock Lake.